What our customers say about us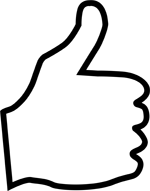 All the information below has been sent to us through our Customer feedback form and is guaranteed to be true and genuine, proof available for inspection.
Chris has always been there whenever we have had problems with our computer, always punctual, only does what is necessary and very reasonable prices.
They also set up a business website which has resulted in lots of extra work due to its professional and easy to follow set up. Would not hesitate to recommend him to family and friends.
Lisa Smith
---
I was introduced to Chris Williams through a business colleague and found their service fast, reliable and good value for money.
I have now used their service on numerous occasions and whatever problems I have incurred with my IT PC Headache have been able to resolve them quickly and efficiently….highly recommended.
Paul Warwick
YES Environmental Solutions Ltd
---
I was lucky to find Chris, I had been ripped off by a pc repair company and he came to my aid and got me through the problem and didnit charge me anything.
I have used his service on and off as required over the last two years and cannot fault him. He reteurns my calls promptly and if he cant attend in person, deals with any problems remotely.
I would (and have) recommend him to all my friends and family.
---
Dear Chris! I feel like I've been crawling on my hands and knees (and at the point of tears) - until now! Now, I'm happy and I feel like I'm FLYING!!! Thanks for a terrific job and a new lease on life for my PC!
Everybody: I highly recommend Chris to you, whatever your computer issues are. He is prompt, polite, highly skilled and a downright nice guy. He went STRAIGHT to my problems and fixed them with lightening speed! I was up and running again in no time - and for a VERY reasonable fee!
Chrissy Rogers
---
On numerous occasions and they have always been able to sort out our computers. Quick at ruturning calls and repairing our computer problems even outside of business hours.
Very friendly and a major computer saver. Chris takes his time to explain things step by step on how to do something.
I have recommended a few people to him and if ever I know someone who needs advice or tips of someonething to do with pc i would always point them in the directions of Chris
Cicely Ferguson - Tudor Blinds and Shutters - Charlton Village
---
Have used their services on a number of occasions and always found them to be most helpful and able to resolve any problems quickly.
In addition to being very professional another point worth mentioning is that they are both polite and punctual.
Chris Underwood - Bromley
---
If your PC has a Headache, Chris is br far the best remedy! Faster, more efficient and better value than anything else! And an "own-brand".
Excellent all round performance. Would recommend him to anyone – and have. Like other reviewers I wouldn't know what to do without his support and attention to detail.
Many thanks.
Rob McDonald - Bromley
---
Chris is very like a helicopter-borne paramedic who speeds to your aid, whatever the problem.
He really knows his stuff and is the 'can-do' kind of person who analyses then solves your problems, with minimum fuss, with clarity and kindness. Quick, competent and very pleasant
VERY highly recommended
Hazel Shovel
---
The Green household have been using Chris for over 5 years. With 3 computers something always seems to go wrong and Chris is the man.
His service is friendly, prompt, professional and he can solve any problem. Chris has rescued a very sick computer from a virus, transferred data and set up a new computer, set up wireless internet and much more.
If you have a computer problem Chris is the man for you, highly recommended.
Brian Green - West Wickham
---
Chris has been helping us with our pcs for several years now and has always been a thoroughly reliable engineer.
He is prompt and friendly and gets the job done in good time. His rates are very competitive and we think he's great value for money.
I have recommended Chris to my brother who has also been very happy with his work.
Jonathan Haslam MBE - West Wickham
---
I first met Chris when he came to repair my very old computer,lots of problems and the main one was it was running so slow. What a nice,polite,friendly young man,certainly knows his pc repairs.
It's now running brilliantly what a difference this has made. I am going to upgrade to a new pc in the future and i will not hesitate to call in Chris.
I can recommend them to anyone,and he turns up at the appointment time.
He explains things so that you can understand what he is talking about. So pleased i found them on the website, will not use anyone else.
Lyn Davies - Greenwich