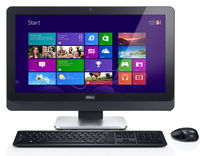 PC Repair Services - Laptop Repair Services - with 'no fix - no fee'
PC Repair includes all repairs you may need!
PC Repair is our business and we are so confident that we will resolve your pc's problems that we offer:
NO FIX - NO FEE - GUARANTEED
This guarantee means that if we can't repair your pc, you WILL NOT be charged!
If we diagnose the problem with your pc and you choose not to go ahead with the repair - you just pay the minimum diagnostic fee.
We repair all makes of pc including Windows operating Systems: Windows xp, Vista, Windows 7, 8.1 & Windows 10
We have invested a great deal in software, diagnostic equipment and training to provide you with the best possible level of service for pc repair - we won't fail you!
We understand that you need your pc repaired yesterday! While we both realise that is not possible we will get as close as we can.
We will be with you within 24 hours of your phone call and (in 85% of cases) will have your pc repaired that same day.
We come to you - or you come to us Computer repairs in a hurry!all home users in all areas
Laptop repair
Laptop repair services are exactly the same as desktop services with one exception, if the issue is hardware related then the diagnostic fee is a little higher. This allows for the extra time taken to dismantle the unit before we can get to work.
All software issues with laptop computers are dealt with as easily as desktops, so no extra charge!
Computer Services that we provide:
These are just a few of the common issues that we constantly deal with:
Blue screen errors - Fatal errors
Virus and Malware related problems
Internet connection problems
PC or Laptop running slow
Network Issues
Data recovery
The list could be endless and so could our list of cures!
We have a PC Repair solution to bring your pc back to life without delay - Call us today!
PC Repair & Laptop Repair Services to Home and Business in bromley, bexley, greenwich, lewisham & South east london / north kent
computer experts in your area