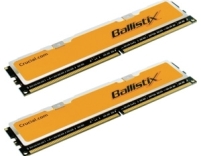 Upgrading your computer hardware
Hardware upgrades
Hardware upgrades are the more cost effective option against a new computer.
If your pc is only a few years old but seems to be struggling a bit with all the new 'hungry' programs, a quick upgrade could be just the answer!
More memory upgrade - To get things moving a bit faster
Bigger hard drive upgrade - For more storage space
Solid State hard drive upgrade - For super fast read write and boot speeds
Graphics card upgrade - For the latest games etc.
DVD Writer upgrade - For back up, movies & music etc.
Whatever your upgrade thoughts, give us a quick call and we'll advise you of the best option to suit your needs.
Is it worth upgrading the hardware?
Not all systems would greatly benefit from hardware upgrades, especially if they are becoming out of date. Older components get more expensive as demand reduces.
We won't advise you to spend money on a pc that's due for retirement if we believe that you have other options available. Feel free to call for a bit of advice!
Hardware upgrade options
Memory - Hard drive - Graphics card - DVD Writer - CD Writer - USB ports - Firewire ports - Memory card readers - Flat panel monitor - Surround sound speakers - Wireless keyboard & mouse - The list is endless
Call us with your requirements - Problem solved
PC & Laptop Hardware upgrades - The options are endless!