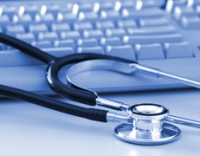 PC Health Check, essential maintenance for a reliable pc
PC Health Check - is it necessary?
A PC Health check is not only necessary but essential if you want your pc to be reliable and not let you down.
Prevention is better than cure and it's typical that if your pc is going to crash, it will happen at the worst possible moment!
Inside your computer are delicate electronic and mechanical components which are sensitive and require regular care. By implementing a proactive maintenance programme (healthcheck) the life of your pc will be prolonged and the reliability greatly increased.
If your pc has a minor error today, will it correct itself or will it get worse - yes, of course it will get worse.
Would you know if your hard drive was about to fail or if your system memory was forgetting?
Do you know what damage excess dust inside your pc can cause? (please don't be tempted to use the vacuum)
Don't leave it to chance - book a health check today!
Please note that a health check does not include labour or parts should any further repairs be necessary.
Does my PC really need a health check?
Is it slower than it used to be?
Does it keep freezing, crashing or give error messages?
Has it had a health check in the last 6 months?
Have you had a virus and removed it but not sure if it has totally gone?
Is your PC noisier than it should be?
Do programs frequently hang?
Have you lost the odd file?
Does it take a long time to start up?
Has your internet slowed down?
Do you want peace of mind?
Do you want to reduce the chance of system failure in the future?
Health check option 1
Health check option 1 includes:
Basic hardware check
System boot check
Removal of all temporary files
Check cause of any system crashes
Virus & Spyware check
Check Windows updates
Check registry / system files
Check device drivers
CD DVD drive and floppy test
Audio test
Graphics test
Check system performance
Defragment hard drive
Complete healthcheck report for customer


This pc health check in itself far exceeds what is checked by your local pc superstore.
Health check option 2
Health check option 2 includes:

In addition to option 1
Pre boot, intense full hardware test which includes over 50 sets of tests
Power supply test
Internal wiring & safety check
Check cooling fan efficiency
Internal clean and inspection
External clean
This is by far the most comprehensive pc health check you are ever likely to find which actually includes far more tests than are listed.
Which health check is most suitable?
It all depends on the current condition of your system.
Option 2 is not always necessary.
Don't leave it to chance - Book a health check for your pc today!