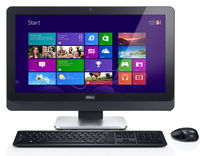 Why is my PC or Laptop so slow?
Please use our articles to try and solve your own issues or simply for a good read. Please back your data up before trying anything mentioned here. Anything you try is at your own risk, we take no responsibility for anything that may go wrong. Our articles do not require you to be an expert but we assume you are au fait with basic installation and navigation. If you require help from a professional please call and we can arrange a call out at your convenience on 0208 325 1427
Fake Virsues have been around for a good few years now. They try to trick you into believing that you are infected with a virus and they are the cure. If you pay some money then they will go away. We have seen them make your data appear to go away and then claim that your hard drive is broken or the latest one the Metropolitan Police Virus claims you have been doign all sorts of illegal activity and wants a £100 fine from the Police.
Don't fall for it obviously - you can either give us a call to remove it or try our guide to removal below:
First Step:
Turn off your system, turn it back on and then immediately start pressing F8 on the keyboard. When i say immediately i mean as soon as your finger leaves the power button, not while you are seeing the windows logo or welcome screen. If you see those then start again. A menu should appear on a black screen and one of the options should say "SAFE MODE WITH NETWORKING"
When Safe mode starts it looks a bit different from normal but you should be able to use the system as expected and have internet access as well with no virus
is that it then? not quite, you now need to download and run Malwarebytes , update it and run a full scan. Remove anything that it finds and reboot.
That should get you back up and running but for a more comprehensive cleanup / tune up give us a call
PC Repair & Laptop Repair Services to Home and Business in Kent