If you live or work in Bromley, Bexley, Dartford or South East London and you need help with computer problems why not give us a call to see how we can speed your system up? If you would like some information on how to improve it yourself take a look at the help article we have created below.
scam calls
Unfortunately there are many scams that target computer users in the UK. One of those scams involves a call from a call centre usually in India. They say they are calling on behalf of Microsoft and that your computer has been sending them reports.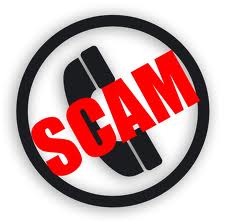 They then usually take you through a few steps on the computer where you end up looking at several error reports. These you are told are viruses or proof that your computer is a problem. These errors are generally normal but even if they did require some attention you do not want it from these people. They want to either sell you a ridiculously priced piece of clean up software and or obtain your banking details for further fraud.
Do not allow these people to connect to your computer remotely no matter how genuine they sound. Your computer has not been sending them information and they just want to defraud you. We have dealt with customers who have had their pc's broken by these companies because the customer would not pay thier fee etc so under no circumstances allow them onto your pc or laptop and just hang up.
I questioned one of these people having had a few of the calls myself and i asked them when their software was installed on the PC. it was a "pre installed version of windows" apparently so i asked if they were in league with Dell or Microsoft (it being a Dell Windows xp machine). "No you don't understand, this is a pre installed version of windows" came the reply.scam calls And on it went. i asked by what means their software sends the information to them, does it run as a service on start-up? "No you don't understand, this is a pre installed version of windows" came the reply. So you are telling me you get windows logs from every user in the country? That must mount up to millions of reports per day, how can you cope with that level of data?"
"No you don't understand, this is a pre installed version of windows" came the reply. Quite amusing for me for 35 minutes but please make sure you do not deal with these people and NEVER let them onto your computers for 1 second.
For help and advice on any of this article please call us today
Laptop Repairs Bromley & Beckenham - for home and business we come highly recommended!